Normally positioned next to tills or in high traffic areas, counter top displays (also referred to as CDU's, counter display units or table top displays) provide you with a great opportunity to increase your retail sales. Counter top display stands can be used to promote anything, from confectionary to DVDs, and give your product the visual presence it needs within a retail environment.
At the Cardboard Box Company we have the experience and expertise to develop a bespoke design for your specific CDU requirements. Our technicians work with you to optimise print quality in a way that meets your own sales objectives, as well as retailer CDU guidelines and requirements.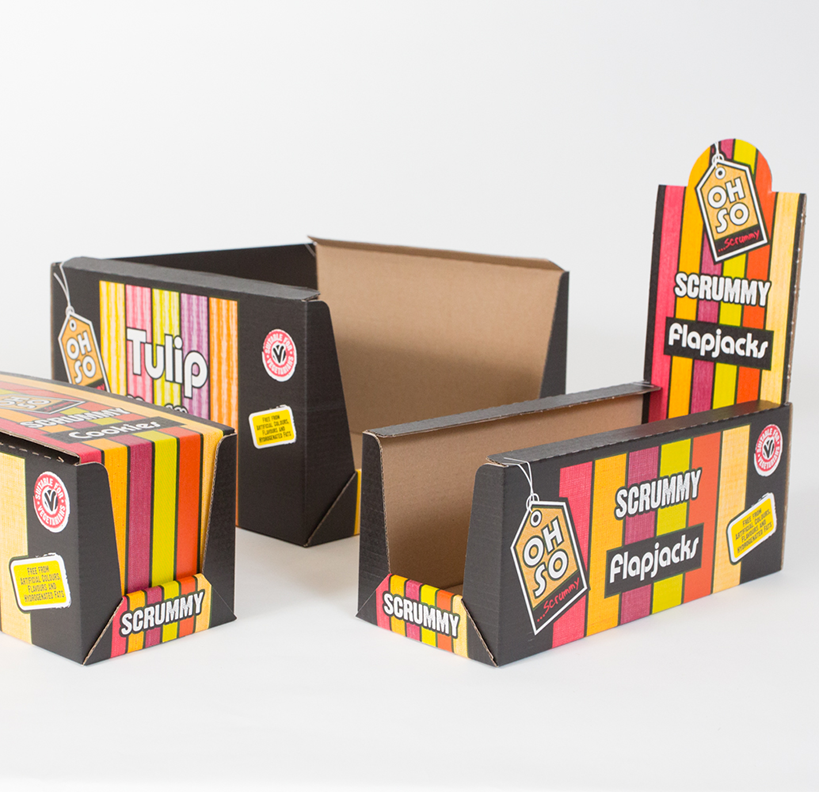 Develop a bespoke design

We have various solutions available to meet your specific objectives – for example, our Litho-laminated print allows for the highest clarity, finished quality and colour reproduction – or if you're looking for a more cost effective solution, Flexographic print could be the perfect solution. If you're unsure, we'll guide you through the selection process and provide you with a perfect solution.

Stand out to your customers

Working together we can deliver a bespoke CDU just for you that encourages customers to engage with your product.

So whatever your counter display units requirements, just contact us today and let our in house experts help you every step of the way.