Pallet boxes are a cost effective, bulk packaging solution. Why dispatch your products in smaller units when pallet boxes can be used to ship your products in bulk, saving on your packing labour and shipping costs. We create boxes that use materials efficiently, saving you money on packaging costs as well as on expensive storage space.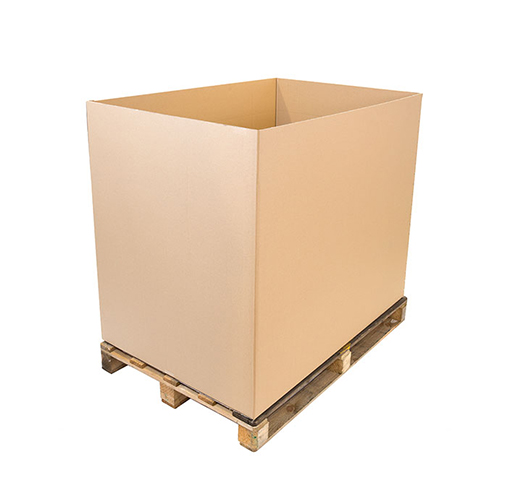 Perfect for long-term storage

Our technicians work with you to design a pallet box to meet your specific requirements. We ensure there is minimal waste created at the other end, preventing the need for unnecessary recycling for your customer. We create pallet boxes with minimal storage space requirements and specially selected materials, making them perfect for long-term storage.

Finding the right solution for you

Our in-house technicians will choose the right board grade and correct style for you from a wide variety of styles, including corrugated pallet boxes. We always take common issues into consideration, such as product loading, stacking and shipping.

So, whatever your cardboard pallet box needs, get in touch with the Cardboard Box Company today and let our in-house experts guide you every step of the way.