6th May 2017
Festival of Making 2017
Lazerian and The Cardboard Box Company 2017
CBC worked alongside the artist Liam Hopkins from Lazerian at the first ever National Festival of Making in Blackburn in 2017.  This resulted in an amazing and incredible piece of cardboard artwork which was recognised internationally, appearing on the front cover and centre pages of the New York INTERIOR DESIGN Magazine.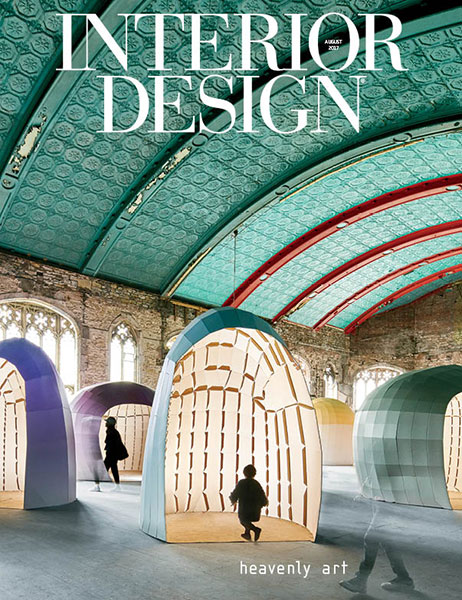 During his residency Lazerian's founder, Liam Hopkins, discovered that the workforce of the Cardboard Box Company depended entirely upon each other – yet they worked largely alone, in distinct sectors. His vibrant and exotic cardboard structures evoke this modern predicament of individual detachment, whilst suggesting the colleagues' essential connectivity. The pods' use of irregular and organic forms presents a further challenge to perceptions by skewing the expected, strictly angular form of the cardboard box. And this is not to mention Chromatogram's exuberant colour schemes – a direct result of Hopkins' research into the company archives of colour palettes. Each tone in the range has been used by the manufacturer at some stage in its production history and their realisation in the work represents a record of the company's stunning gradient of colour through time.
Art In Manufacturing 2017
A co-commission between the National Festival of Making and Super Slow Way, Art in Manufacturing was a groundbreaking set of commissions that paired 10 exceptional artists with Pennine Lancashire's leading manufacturers. The incredible outcomes of their residencies were shown in Blackburn town centre's most historic and contemporary venues as part of the 2017 National Festival of Making, produced and directed by Wash Design with supported by Creative Lancashire.